Antiquorum, the world's leading auction house specializing in horology, celebrated its 35th anniversary in 2009. Antiquorum has carved its own unparalleled niche in the auction world by cultivating a thriving collector's market for timepieces worldwide. Established in Geneva in 1974, the company has continually realized the most impressive world records for sales of watches, wristwatches, clocks, marine chronometers, and regulators at auction.

Antiquorum constantly obtains the highest prices for timepieces. An impressive 44 of the 62 watches sold publicly by a major auction house for over SFr. 1,000,000 were sold by Antiquorum. In 2002, Antiquorum set the all-time world record for a wristwatch at auction, selling a unique 1939 platinum Patek Philippe World Time Ref. 1415 for US$ 4,026,524 (SFr. 6,603,500) - more than double the previous world record.

A perpetually innovative source for collectors, in the early 1980s Antiquorum pioneered the sale of wristwatches at auction, creating a new and exciting market. Next came the thematic auction devoted to a single subject, the first of which was the Art of Patek Philippe held in 1989, the 150th anniversary year of that prestigious watchmaking firm. Antiquorum regularly offers thematic sales at which enthusiasts may enrich their collections and, through Antiquorum's authoritative and informative catalogues, acquire invaluable knowledge on each specific subject.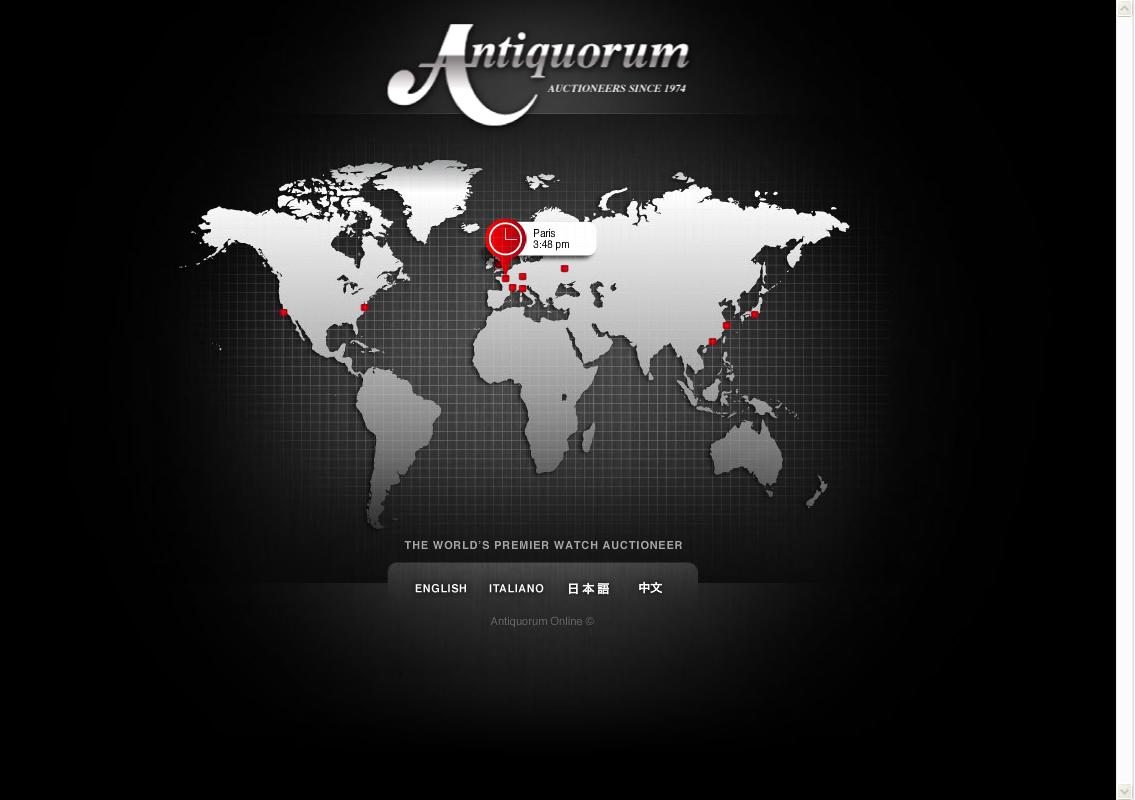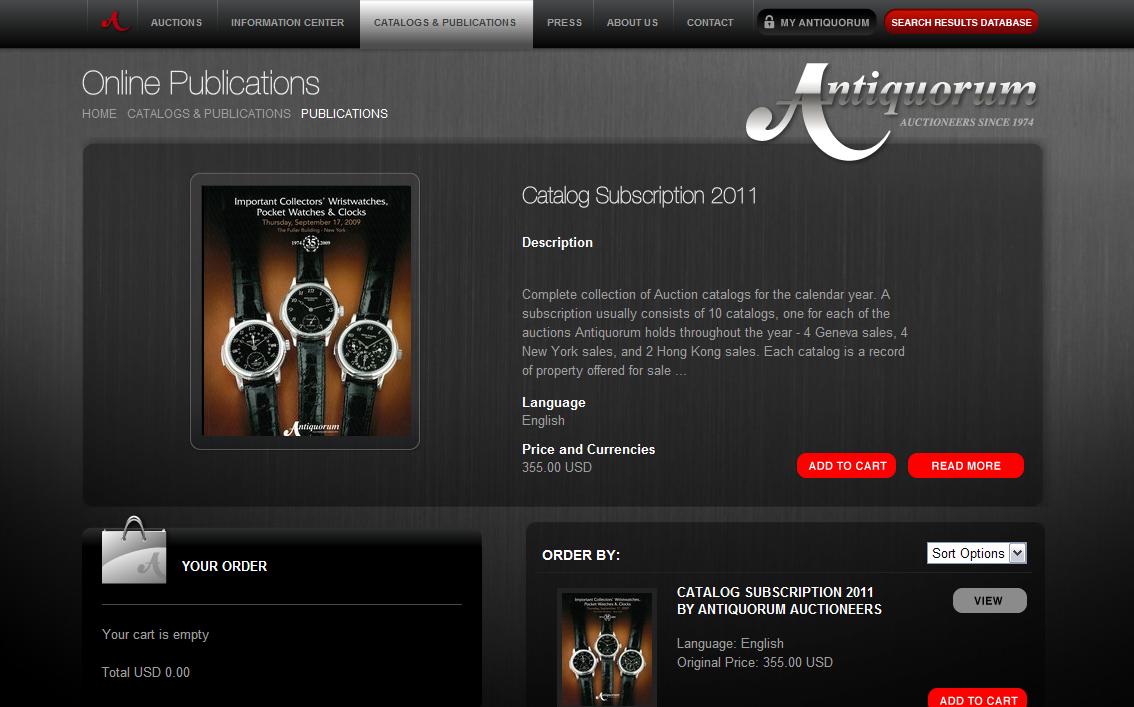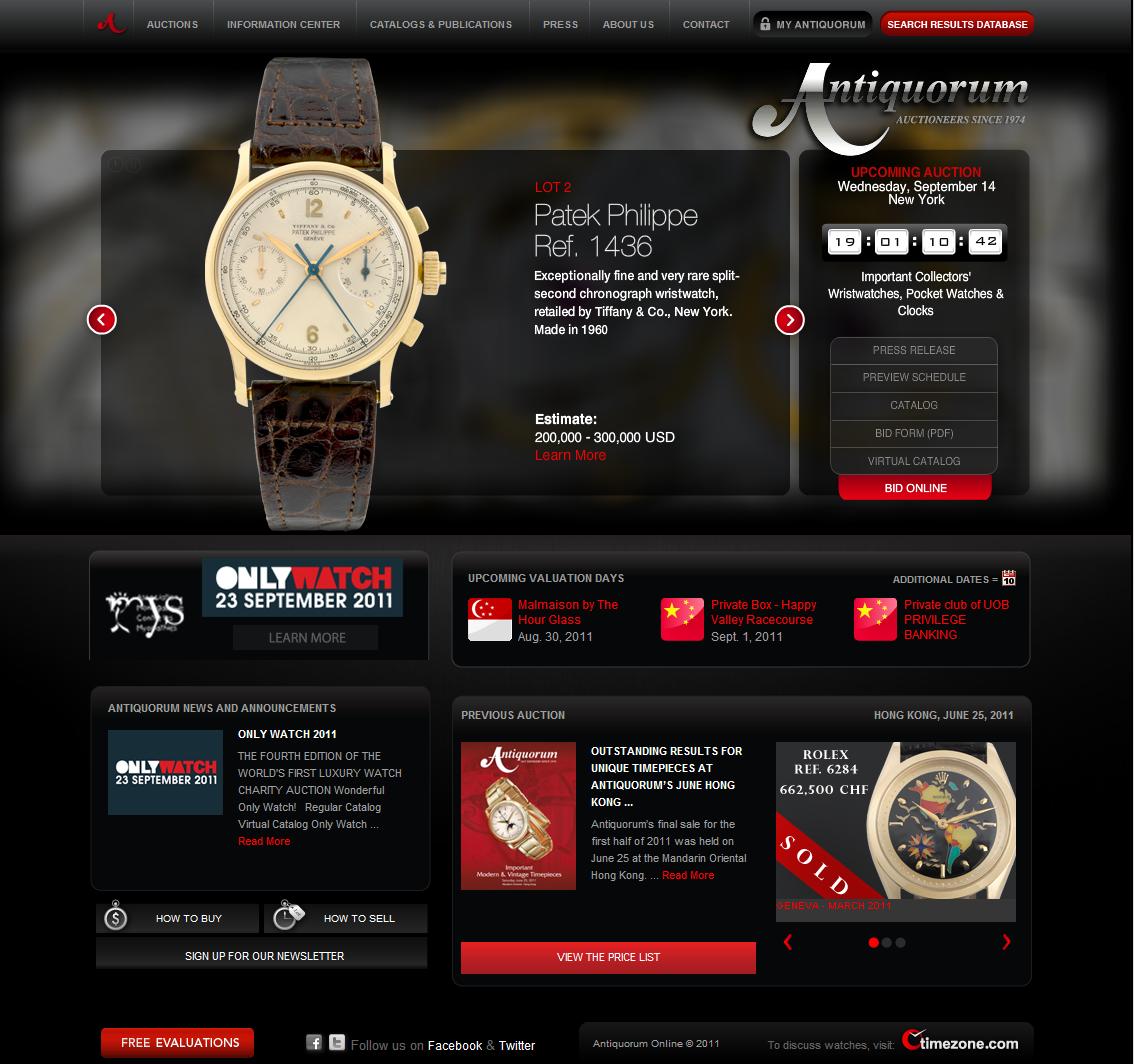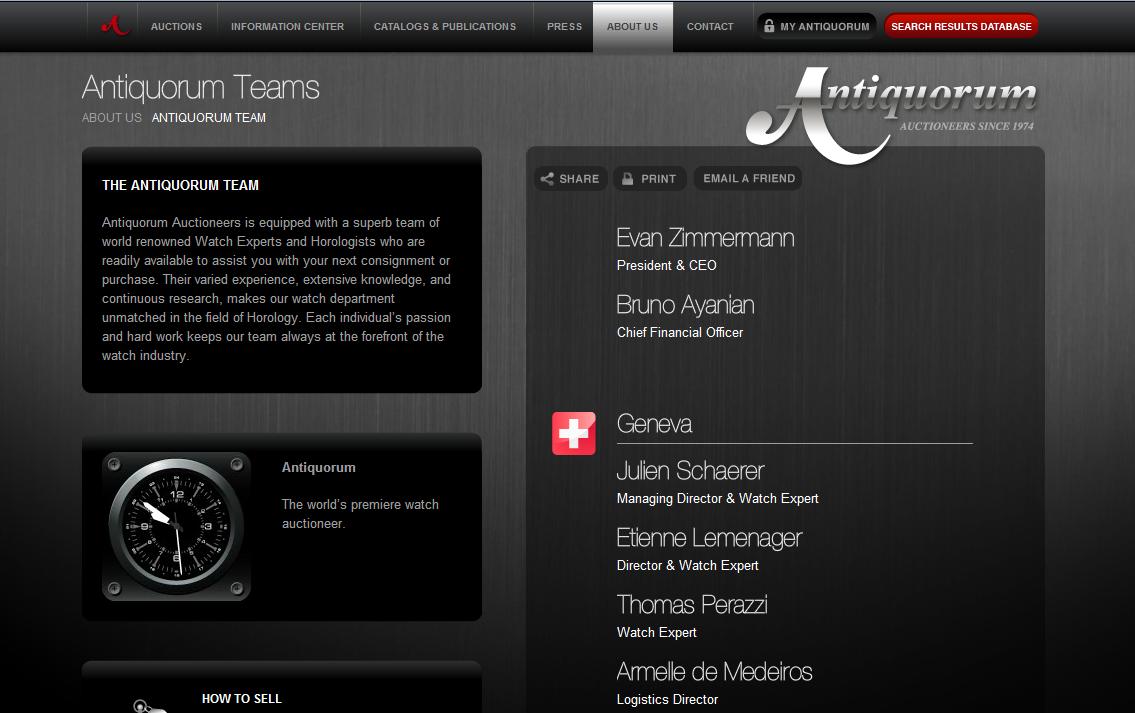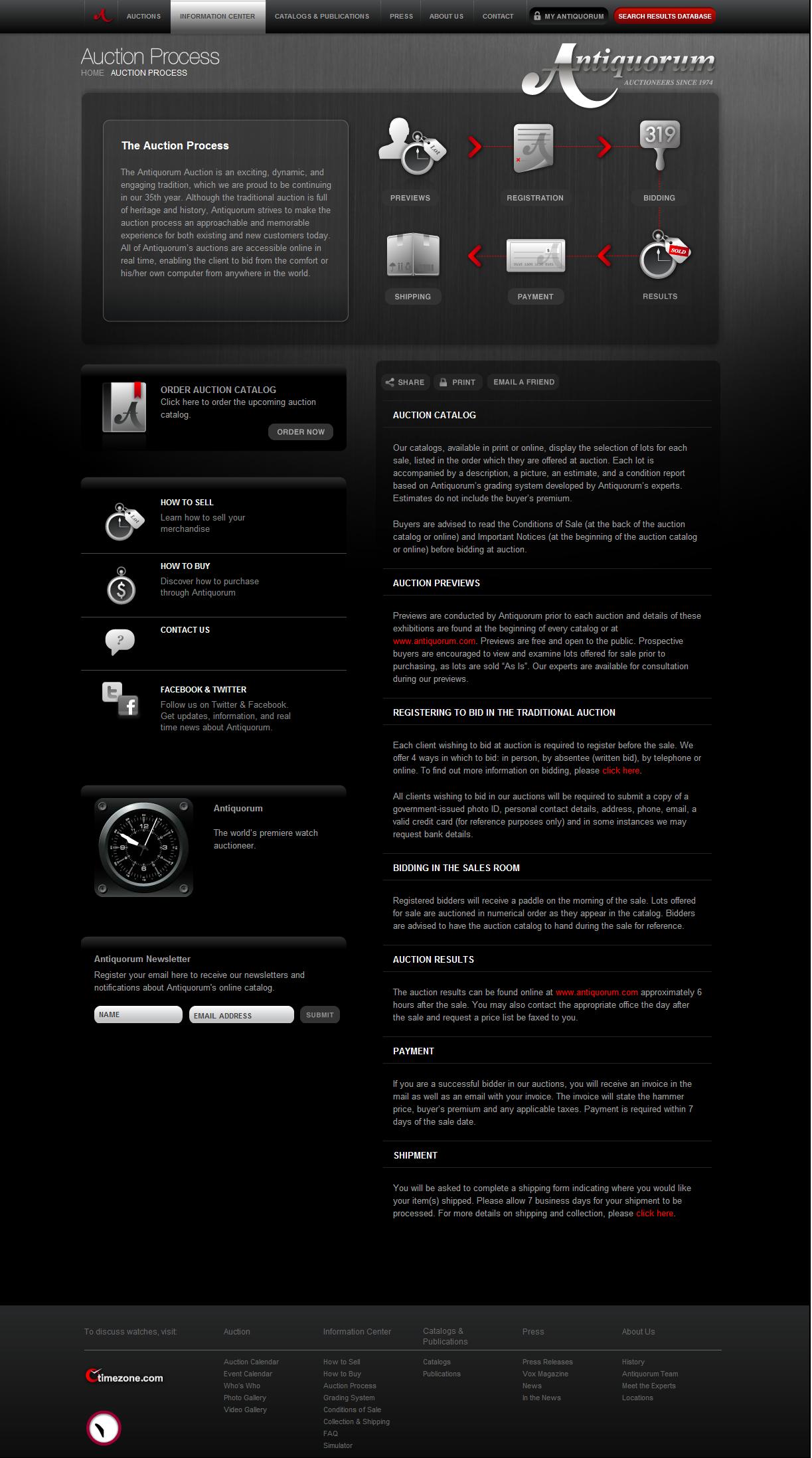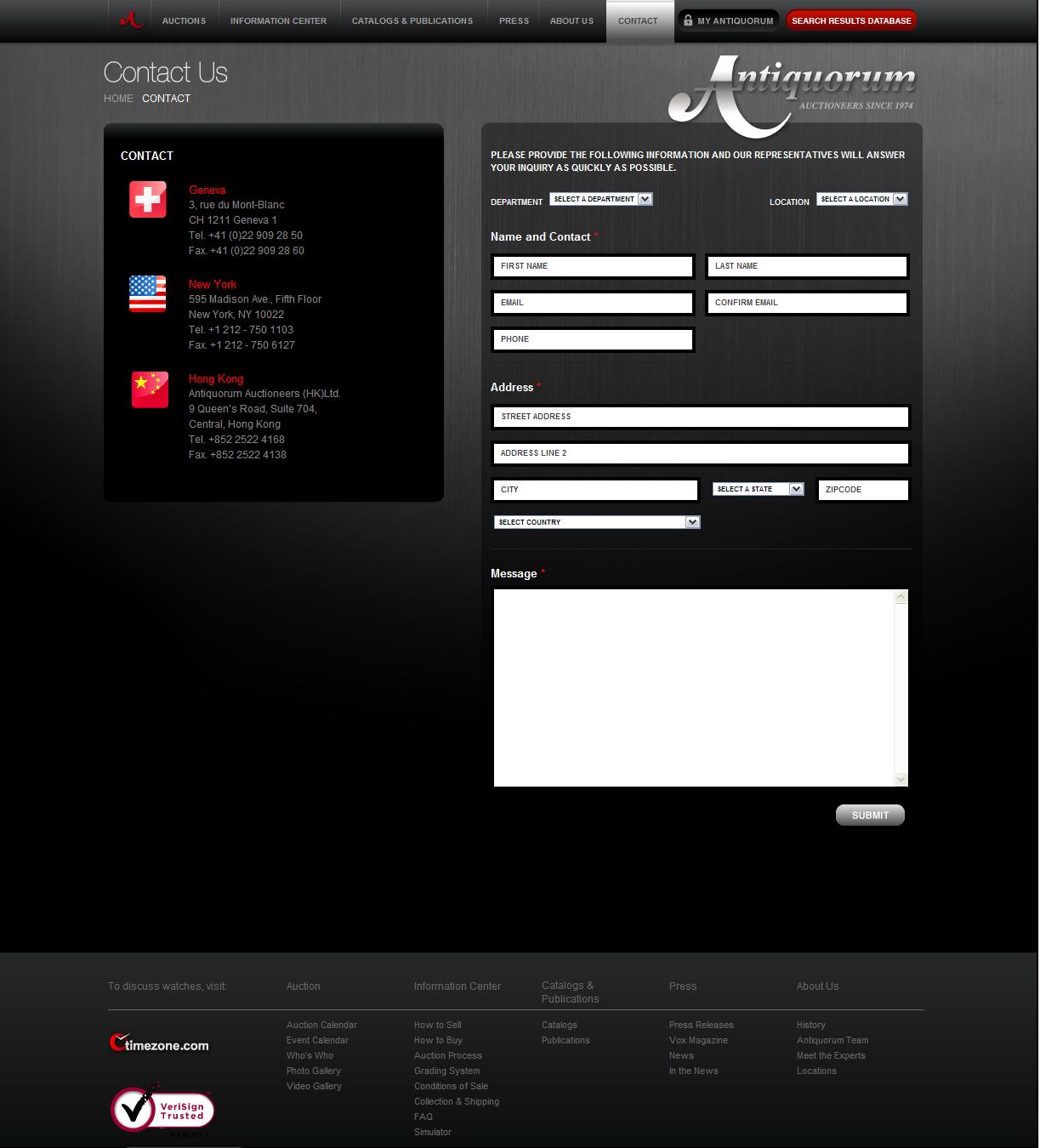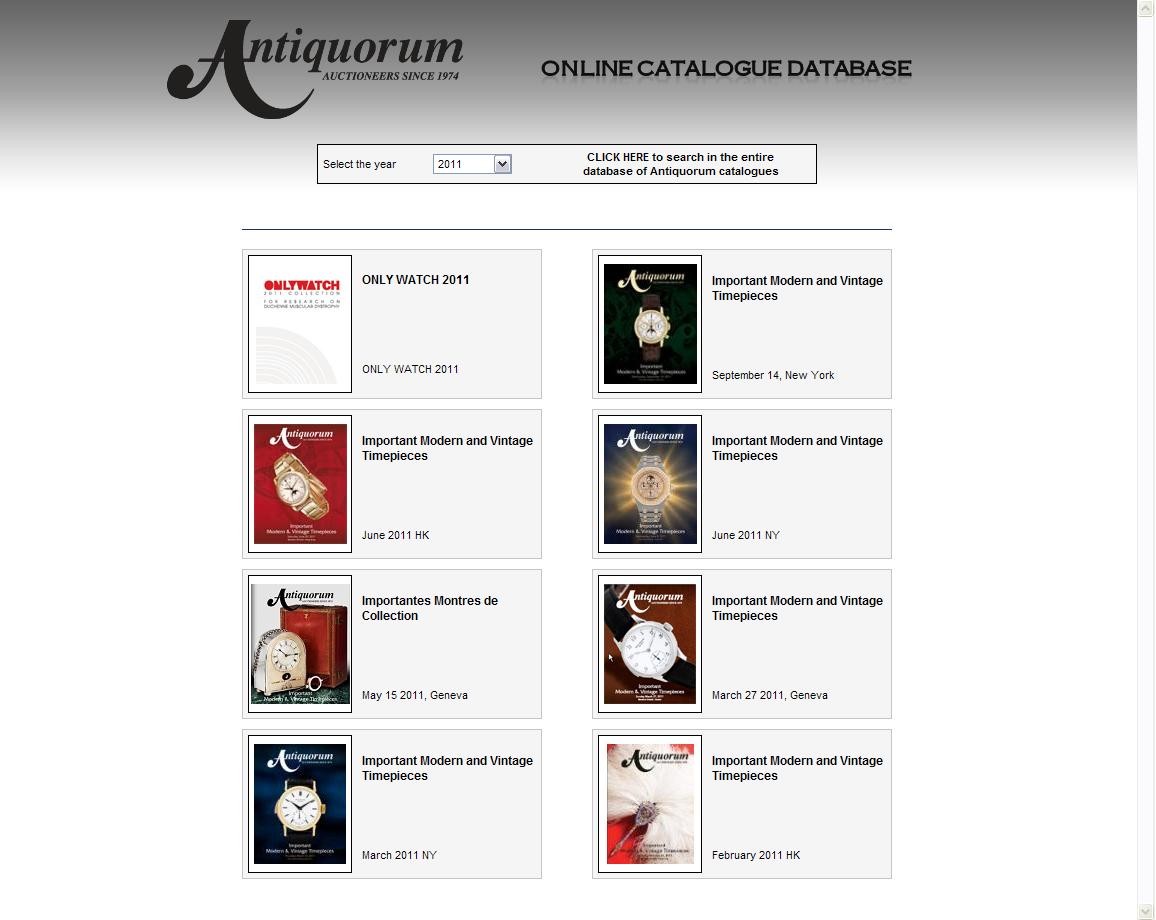 http://www.antiquorum.com