A History of Cambodia you may not have heard
There's a satisfying symmetry to the origins of the kingdom of Cambodia and Kingdom Breweries. It seems both began with a thirst. Legend has it the Khmer people descended from Nagas, a magnificent dragon race, whose warrior-king held fierce dominion over a vast body of water covering the land we now know as Cambodia.
One day, as the king's beautiful daughter is gliding around a corner of her father's watery realm, she catches the eye of a brave sailor. It's love at first sight, and our man's relentless pursuit of the dragon maiden's hand demonstrates he was clearly a fellow with great foresight. Eventually even the fire-breathing king is impressed. Not only does he bless their union, he drinks down all the water that once covered the land of Cambodia and presents it to the happy couple as a wedding gift.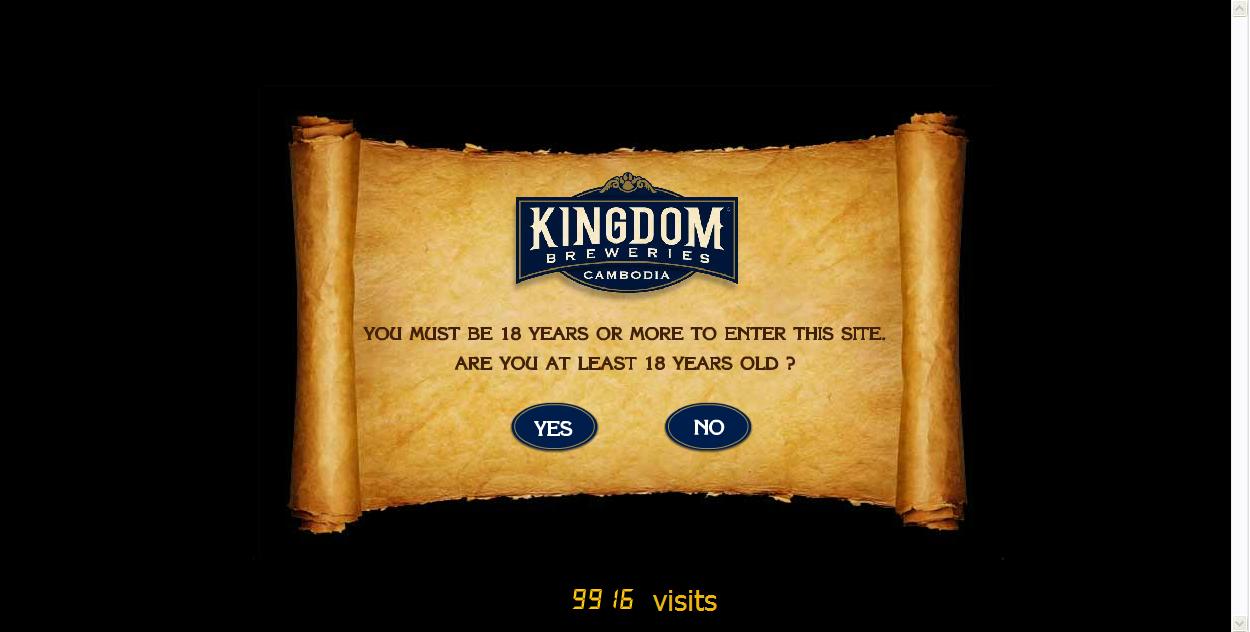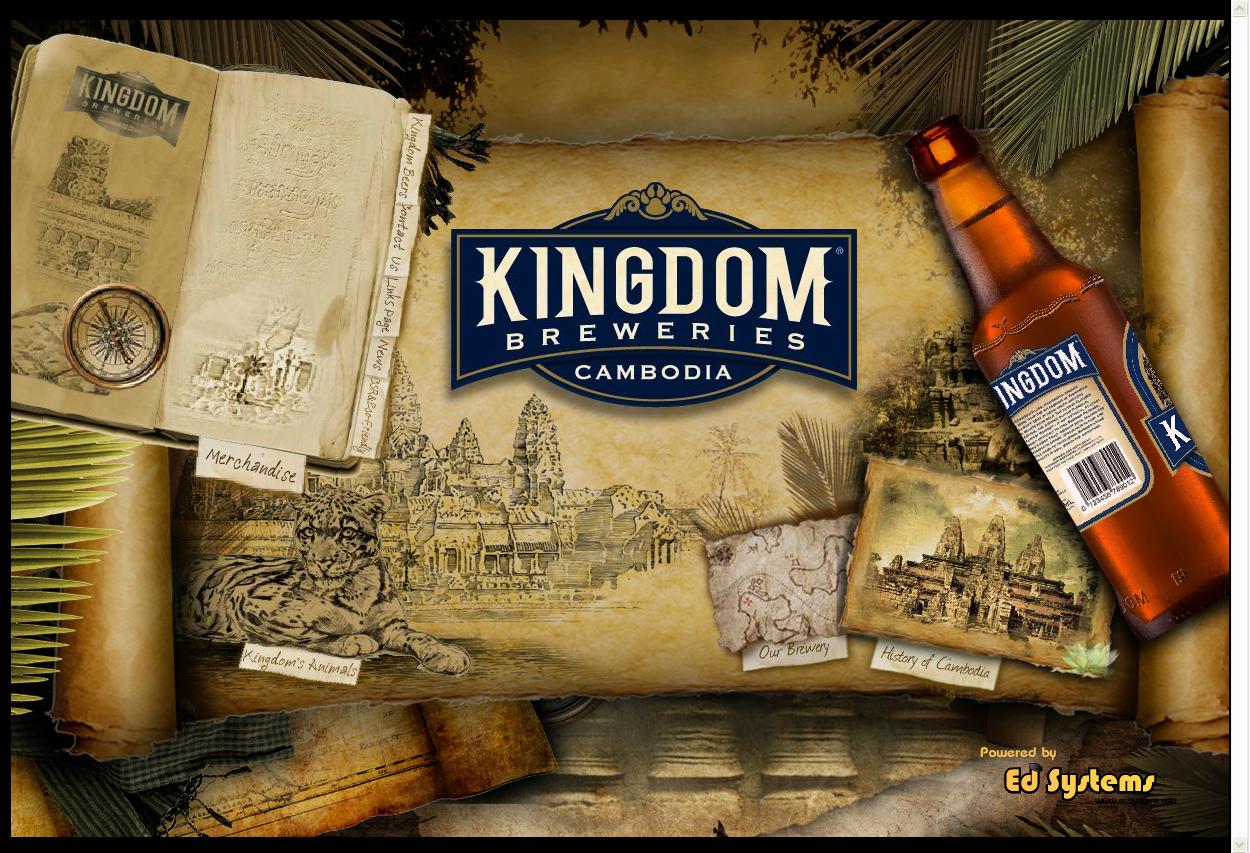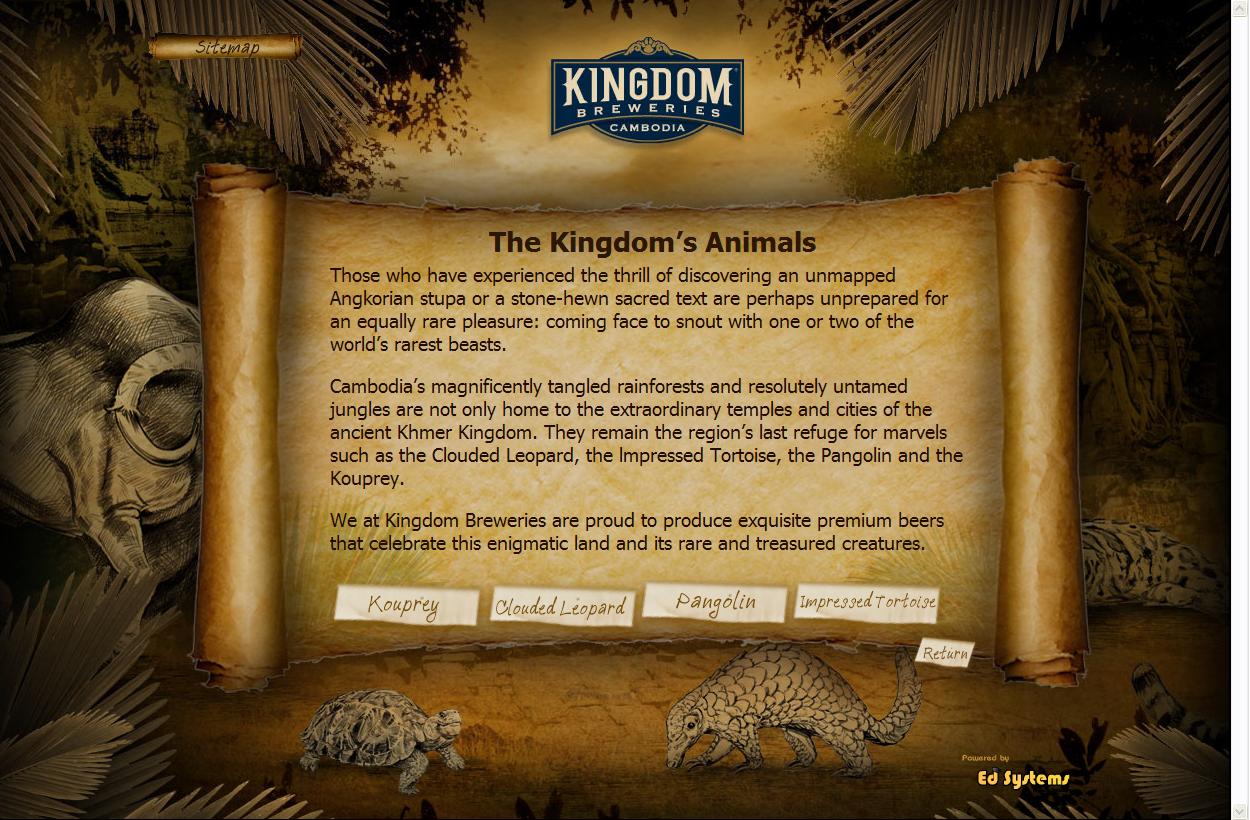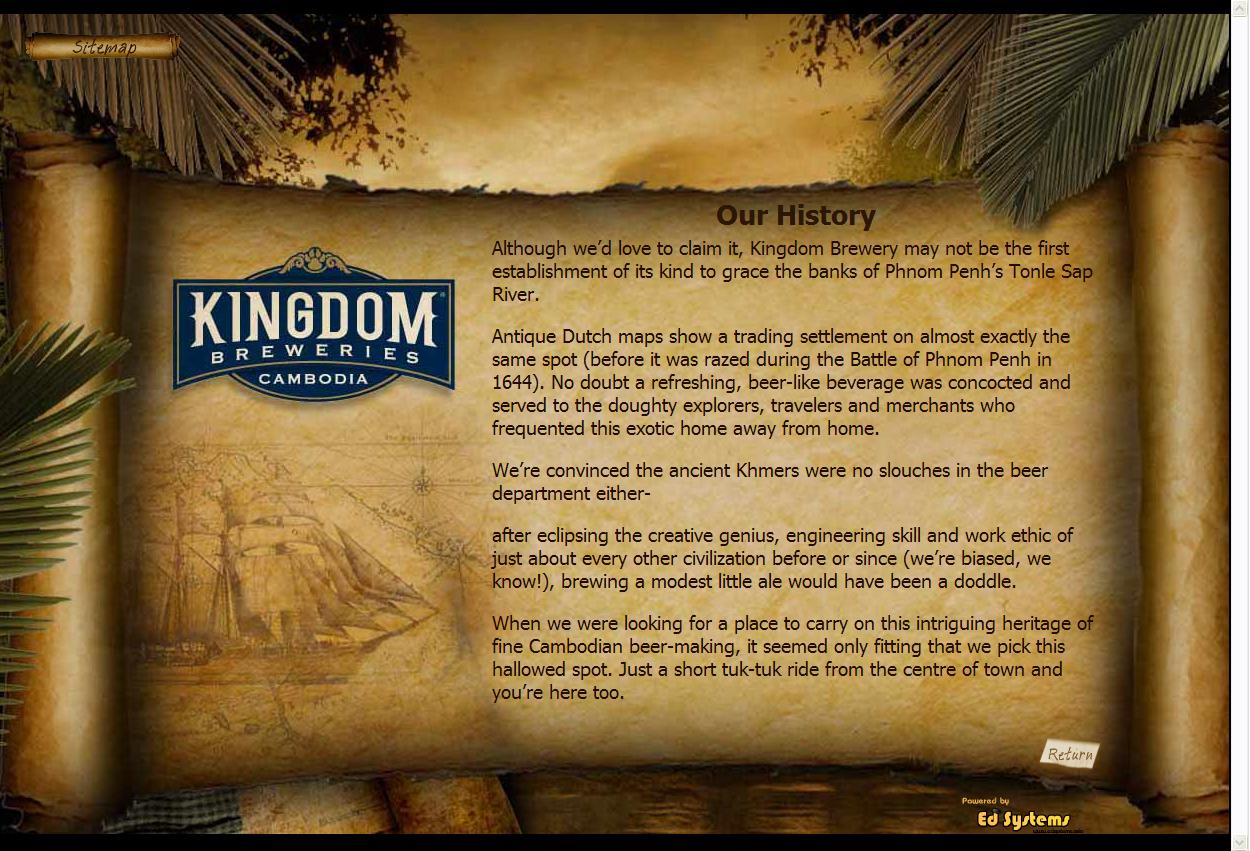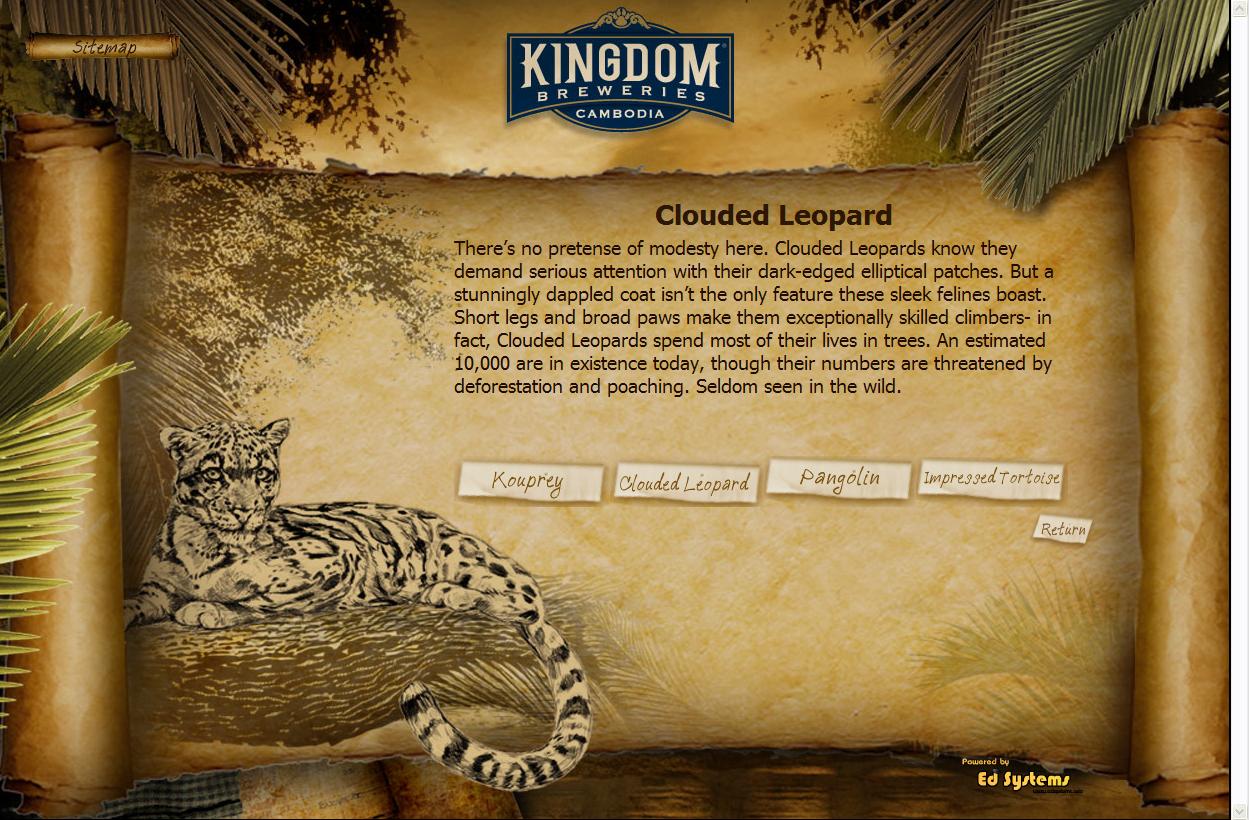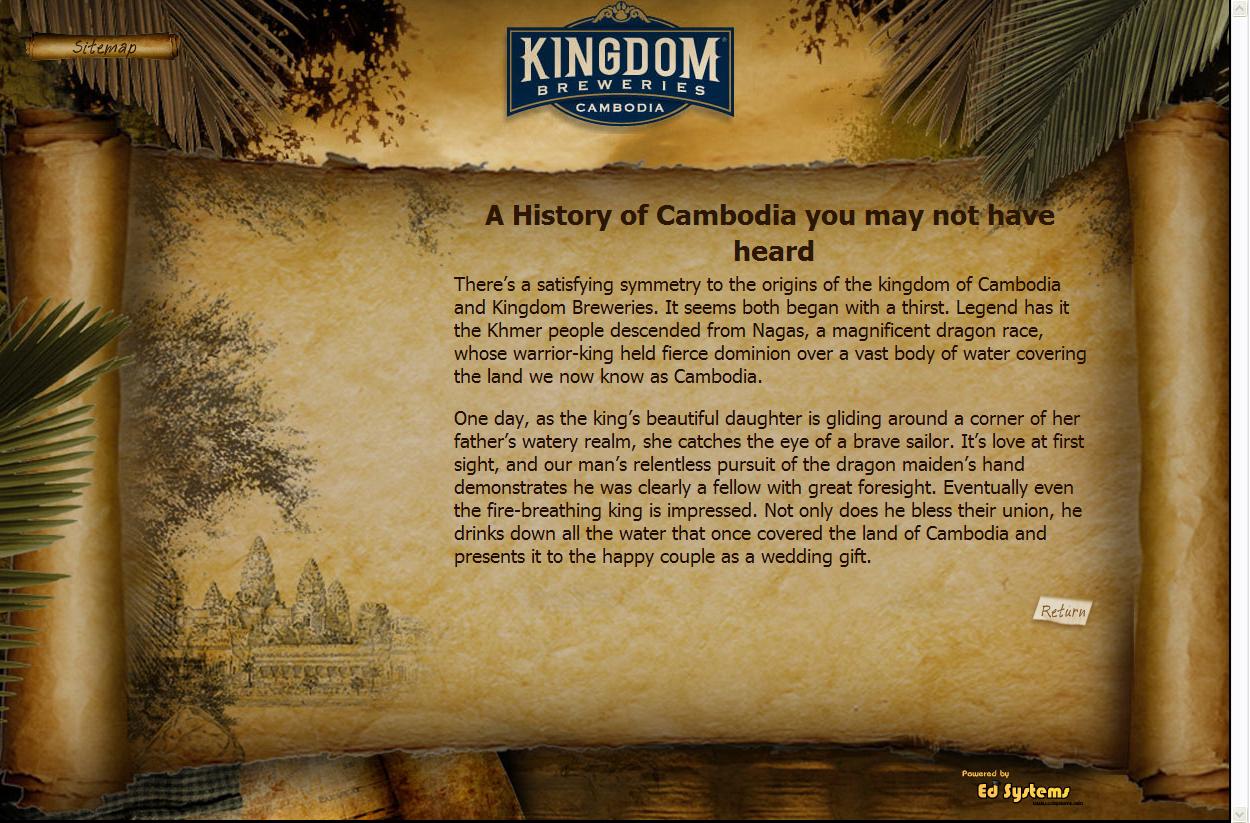 用在国内,也比较适合房地产公司网站风格
http://www.kingdombreweries.com