50 Back Fine Beer Purveyors was born from the desire of founders Paige Haley, Kimberly Rogers, and others to say "Thank you" to all of the United States' active troops and veterans and their families who have sacrificed so much to protect our nation and the freedom for which it stands.

As Haley and Rogers searched for a way to carry out their goal, they focused on finding a method that would facilitate widespread reception and allow them to give back to service members repeatedly. When they came across the idea of crafting their own great-tasting American Lager, everything came together. After months of testing, tasting, and fine-tuning the recipe, they reached perfection – a beer recipe that pleases traditional beer fans and connoisseurs alike.

Every time someone purchases a 50 Back Lager, the company donates 50% of the proceeds to charities committed to supporting and enriching the lives of veterans and active service members and their families. By donating such a large percentage of proceeds to charities, 50 Back allows its beer fans to really make a difference in the lives of our country's troops every time they purchase the American Lager. Now when people crack open a beer and toast the sacrifices of our brave service men and women, they're also supporting them in a concrete way by helping the charities that assist them.

Haley and Rogers share a sense of pride in their country and gratitude toward their fathers, grandfathers, and all past, present, and future service members, and they're thrilled at the overwhelmingly positive response their heartfelt mission has received.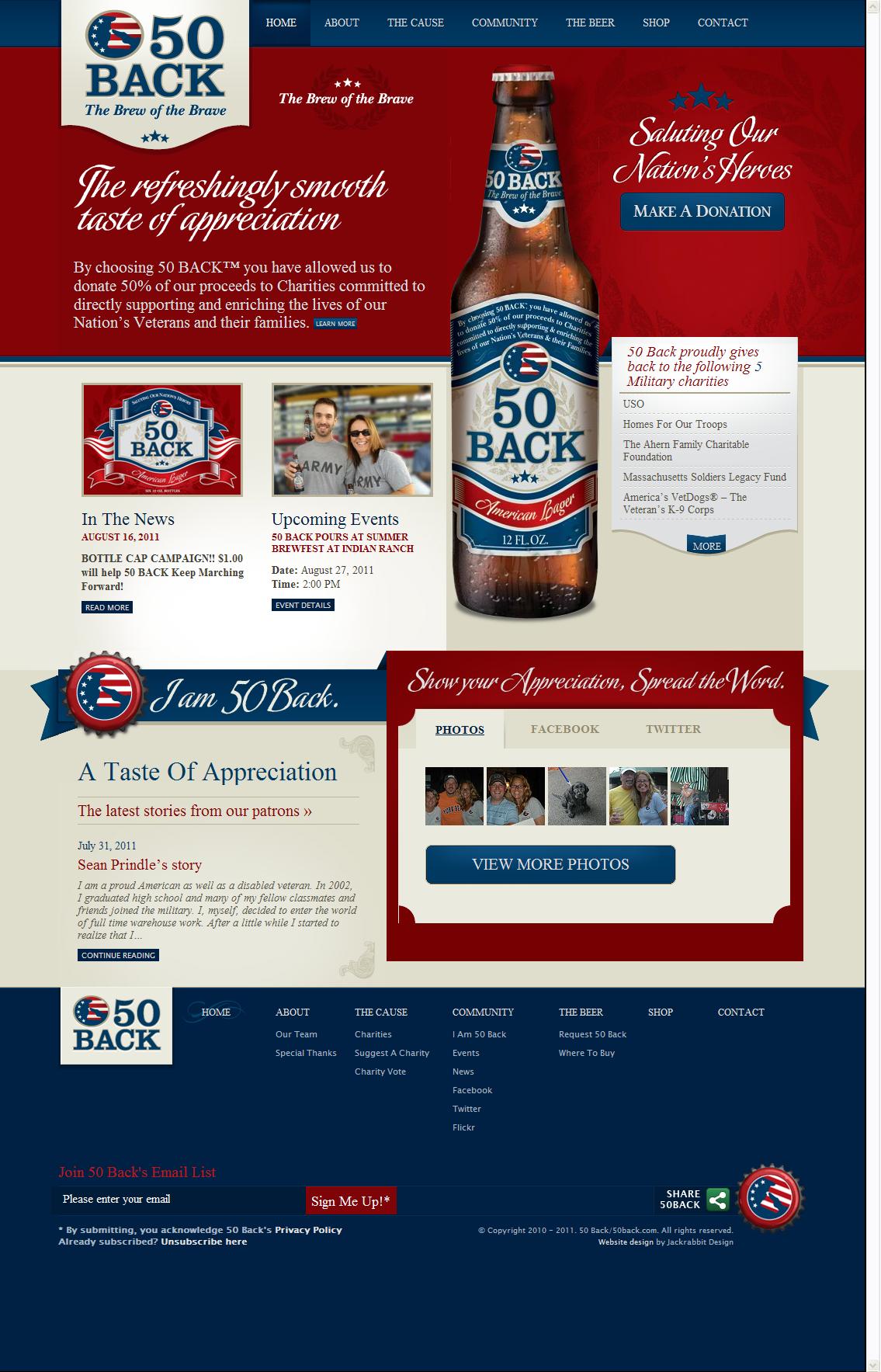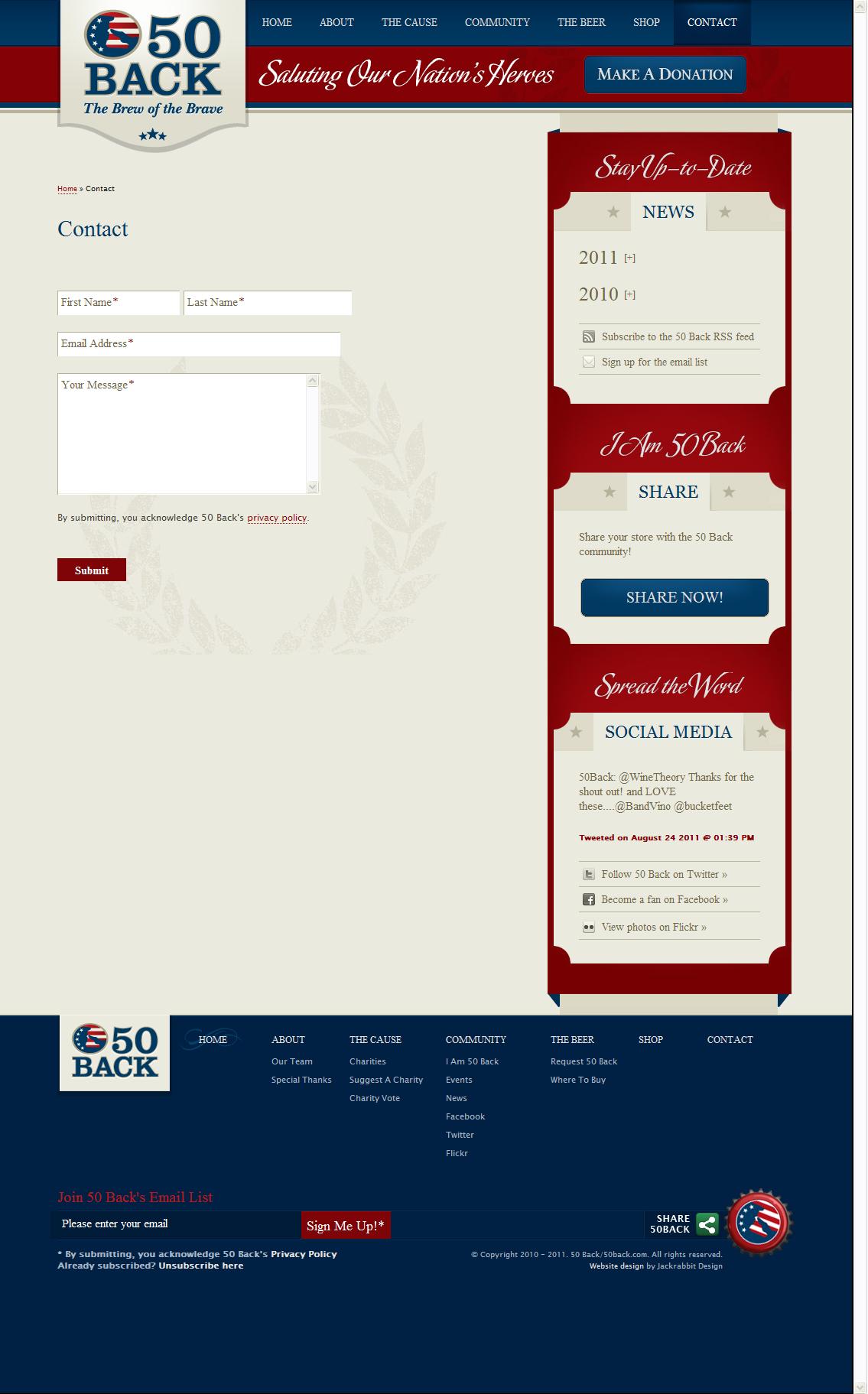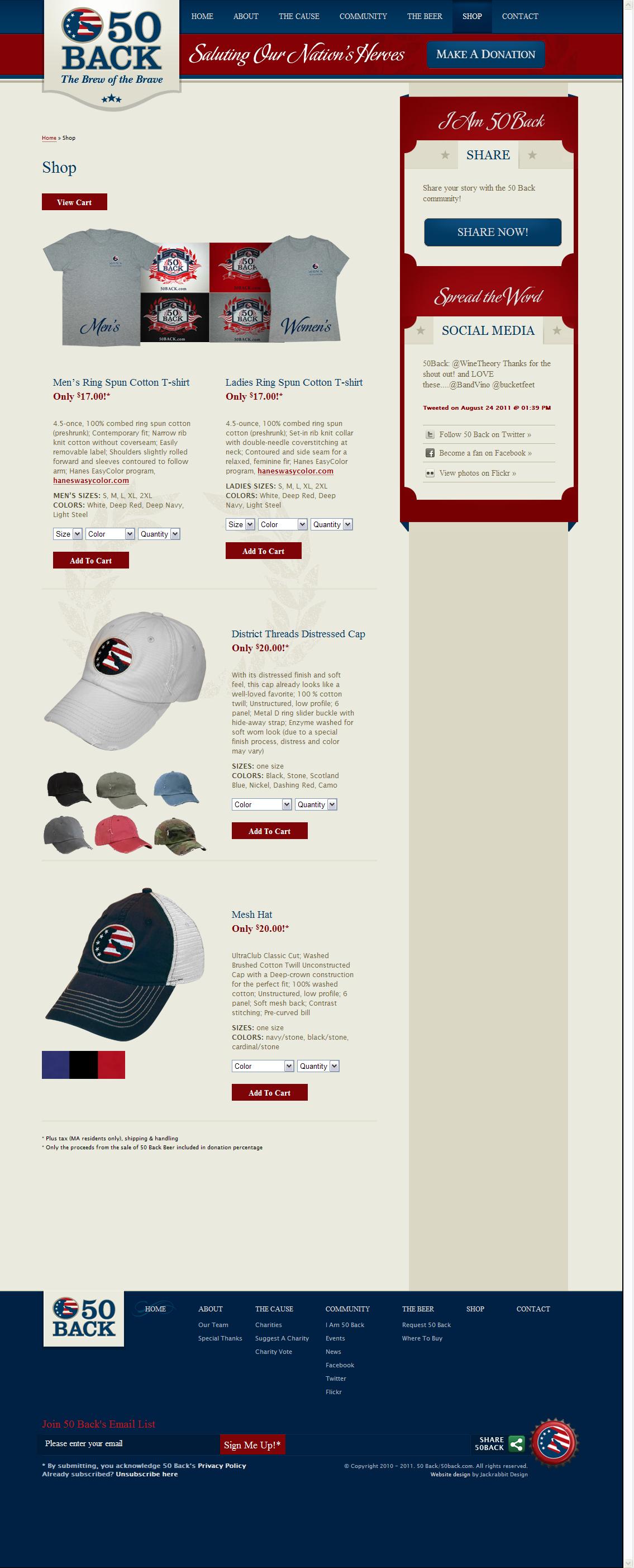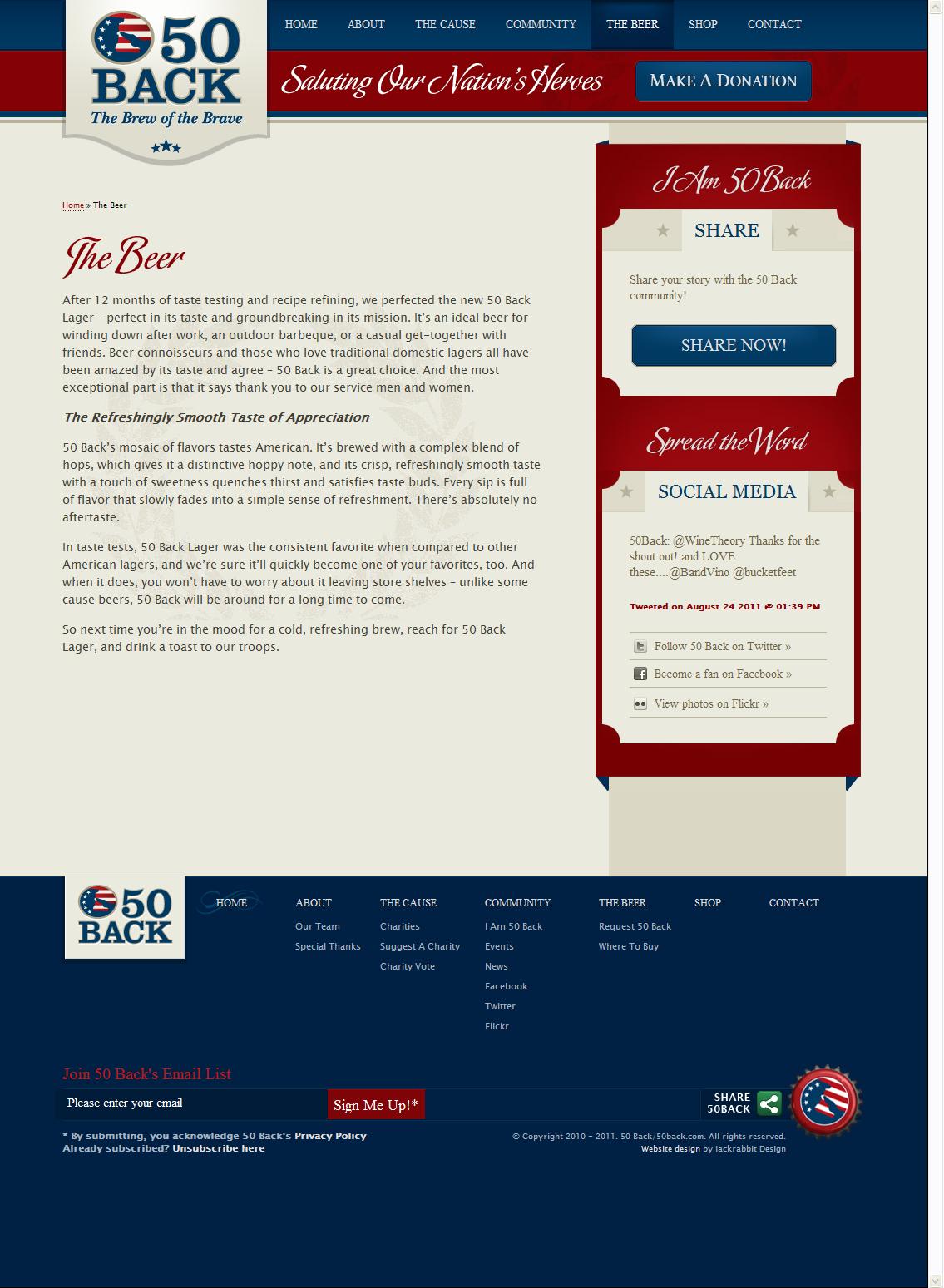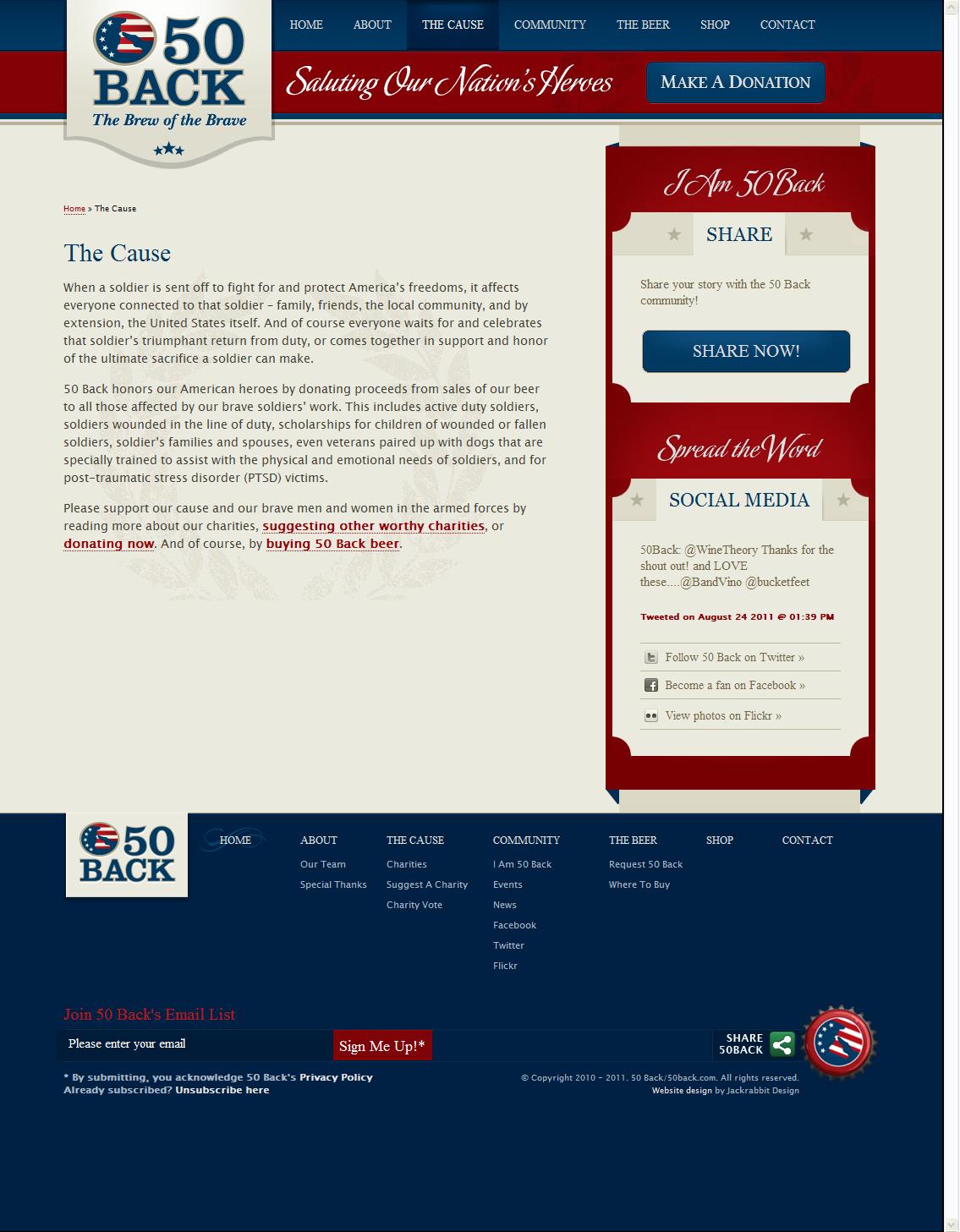 http://www.50back.com